This Use Case supports Statistics Poland in improving the quality and timeliness of regional well-being statistics.
It looks at the application of Earth Observation and in-situ data to assess the extent and quality of green areas.
According to OECD, Poland is in the bottom two deciles in terms of well-being indicators related to environmental quality. To help address this, Statistics Poland is interested in gathering information on the extent and quality of vegetation at a commune level (LAU). At national level, this information is currently inhomogeneous, outdated and often with gaps, because it is produced individually by local governments at infrequent intervals. This makes it difficult to combine quality-of-life indicators such as health status and air pollution with information about the impact of green areas.
The use case aims to assess urban green areas (excluding forest and agricultural land), such as trees, parks, lawns, community gardens, common lands, cemeteries, meadows, green roofs, playing fields, wetlands, allotments, green corridors such as paths, disused railway lines, and canals.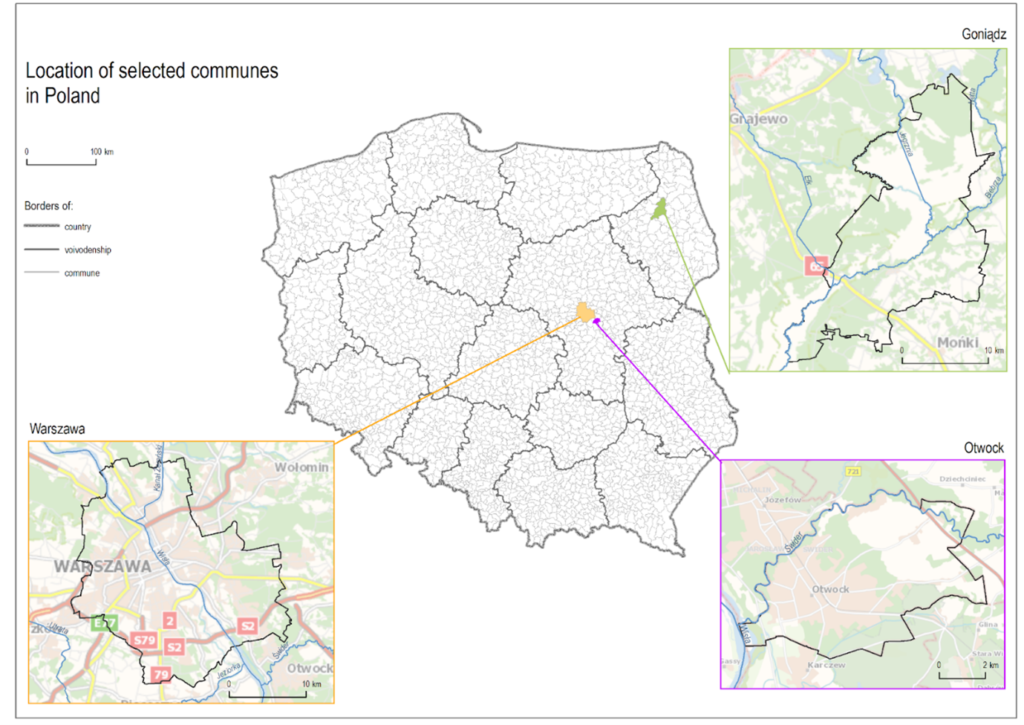 This use case is led by IGIK in collaboration with Statistics Poland. For more information please contact the project team at the email above.