This use case supports the Finnish Environment Institute (SYKE) in collecting information on snow cover and snow conditions during the winter.
Statistics derived from this give key information on snow trends, important for many fields including risk assessment (e.g, flooding from meltwater), transport, logistics and hydropower planning. Snow roof load is also important for construction planning.
Traditionally SYKE provide the Finnish Statistical Agency with a value for the Snow Water Equivalent (SWE) on a specified day (16th March) each year. In this use case we investigate expanding the amount of information available through a fusion of data sources including earth observation satellites, in situ sensors, webcams and numerical models. This will showcase how the use of EO and smart sensors can provide a richer set of statistics compared to those from traditional sources alone.
Another important statistic is the snow melt off day, defined as the first day where there is sustained snow free period after the springtime snow melt. This is currently defined from the Cryoland service, using 500m pixels, but these are dependent on optical data and so are susceptible to cloud. Blending with other sensors can reduce this dependency.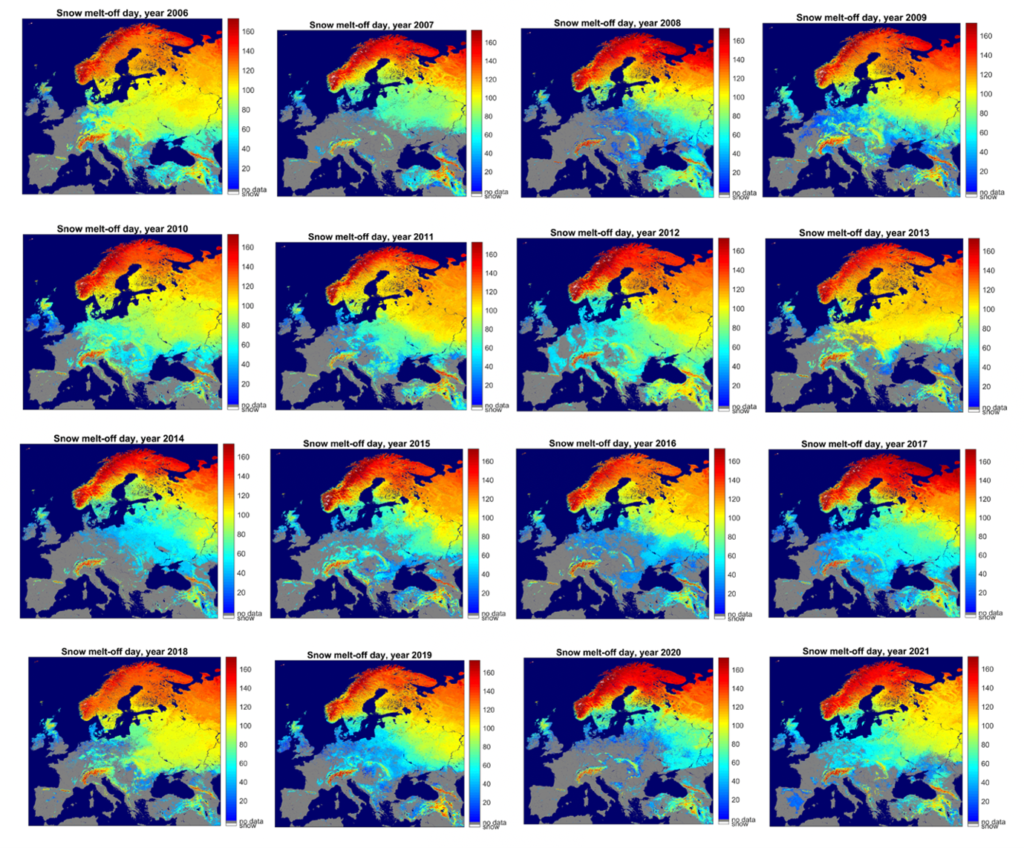 This use case is led by FMI in collaboration with SYKE and Statistics Finland. For more information please contact the project team at the email above.